Christina Broom was a Scottish photographer born in1862 and credited as the UK's first female press photographer. She may not be a household name, yet her photographs captured some of the most momentous and extraordinary events of the early 20th century.
She married Albert Edward Broom in 1889 and had a daughter Winifred Margaret, born in 1890. In 1903, following the failure of the family ironmongery business and other business ventures after Albert had been injured in a cricket match, with damage to the bone in his shin in 1896, which did not heal.
Then needing a source of income, Broom borrowed a box camera and taught herself the rudiments of photography. She set up a stall in the Royal Mews at Buckingham Palace, selling postcards of photographs that she had taken. She maintained this stall from 1904 until 1930.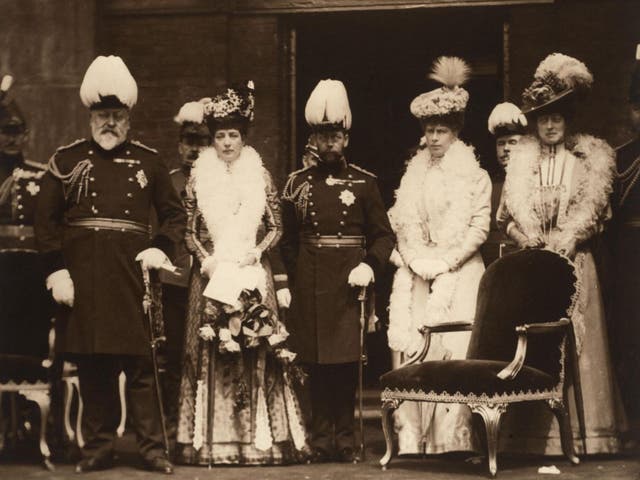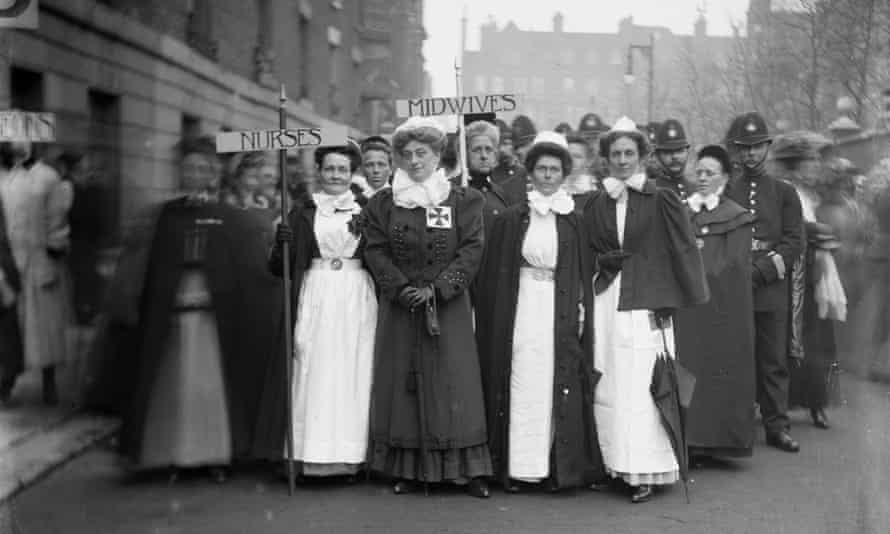 When the family moved to Burnfoot Avenue, she used the coal cellar as her dark room. She was assisted by Winifred, her daughter, who had left school to assist her mother. Albert wrote the captions for the postcards in his neat script. The postcards sold well: in one night-time session Broom printed 1,000.
Broom was appointed official photographer to the Household Division from 1904 to 1939 and had a darkroom in the Chelsea Barracks. She also took many photographs of local scenes, including those at the Palace, as well as The Boat Race and Suffragette marches. It is not known if she sympathised with the demand for women's suffrage, indeed it may be that Broom saw the historical importance of recording the events rather than taking part in them, but she took publicity pictures of Women's Sunday in 1908, and the mass march on 23 July 1910, when 10,000 women gathered, and the Irish group dressed in green, and on 26 July 1913, women 'pilgrims' who had walked from Carlisle to London to support the moderate suffragists.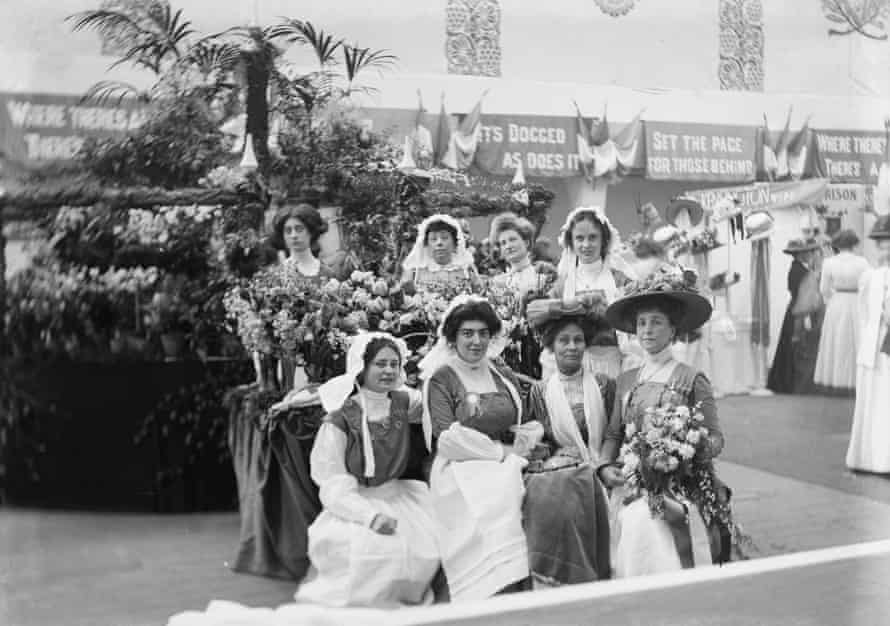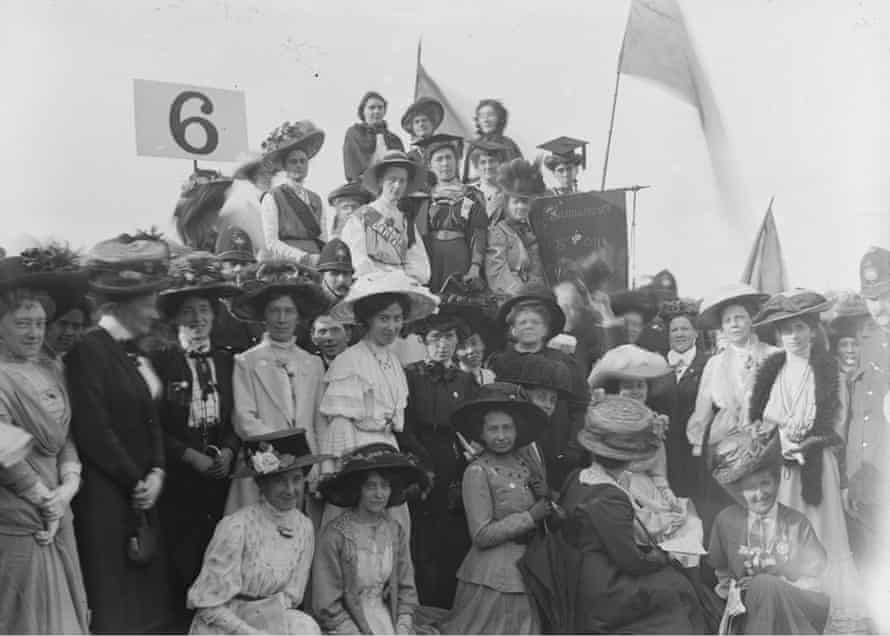 This image captures a historic moment, but it also teems with revealing detail. The women, young and old, wear wide-brimmed hats and ornate dresses of lace and cotton. One or two sport mortar boards, but several wear baroque headgear bedecked with flowers and ribbons, many of which would be in the suffragette colours purple, white and green, symbolising dignity, purity and hope. The colours are, of course, lost in Broom's monochrome photographs. A youthful, bespectacled clergyman in the group, just below one of the moustachioed policemen, peers towards the camera while women around him look stern, defiant or happy.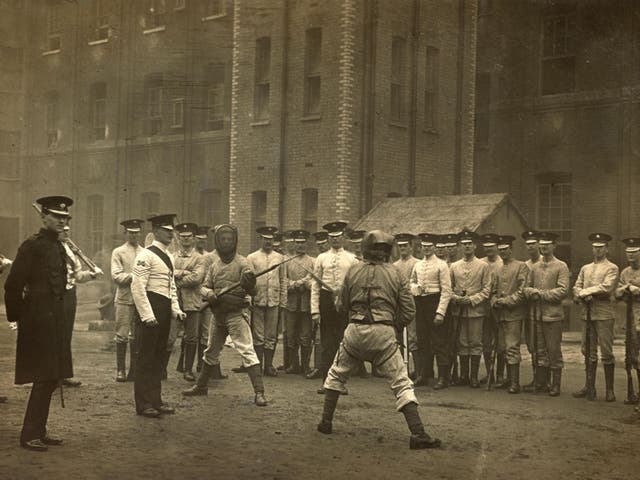 Broom took pictures of suffragettes at events and marches and more informal shots throughout their campaign. She took images of the local Church pageant in Fulham in 1909 and the Army pageant in Fulham Palace grounds in 1910.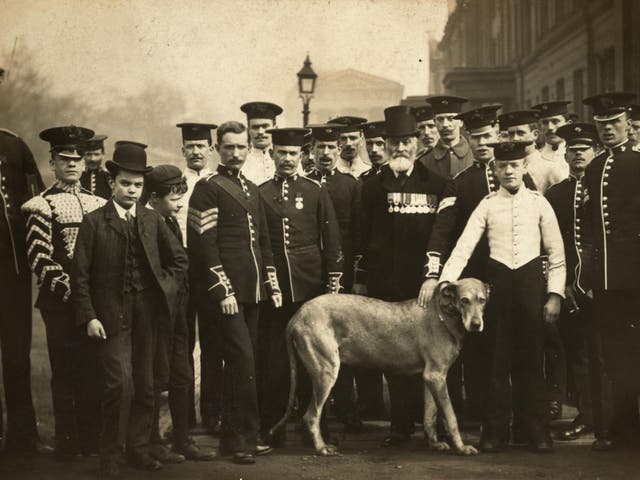 Albert died in 1912 and Christina and Winifred moved to Munster Road, Fulham. Broom took the professional name of Mrs Albert Broom. Christina and Winifred continued to photograph notable buildings, and people in informal and formal scenes, outdoors, a rare sight given the amount of equipment needed. Broom's health was affected by severe backpain and Winnie had to sometimes push her in a wheelchair to the Barracks to do her work.
In the 1920s and 1930s, her work was featured in publications such as the Daily Sketch, the Illustrated London News, The Tatler, The Sphere and Country Life. She took pictures of royal horses and of events and everyday life as well as her Army and official royal reportage.
Christina and Winifred were themselves photographed at the Mayor's reception, Fulham Town Hall in 1934, and at The Boat Race in 1936. Broom was last pictured relaxing, fishing in Margate shortly before her death.
Now, more than 70 years after her death in 1939, her work is finally being recognised, and the first exhibition dedicated to her photography is to took place at the Museum of London Docklands. Rising from self-taught novice … she emerged as a pioneer for women press photographers in the UK. She had no formal training or a privileged network. She carved out a role within the profession, teaching herself how to photograph, through sheer determination and skill, paving the way for other women to follow.