"You try to develop the sensitivity and the 'eye' to see that very special mood of the moment. You develop the discipline to block out everything but you, the camera and the subject" – Moneta Sleet Jr
Moneta J. Sleet Jr. was an African American press photographer best known for his work as a staff photographer for Ebony magazine. Sleet was the first African-American man to win the Pulitzer, and the first African American to win the award for journalism.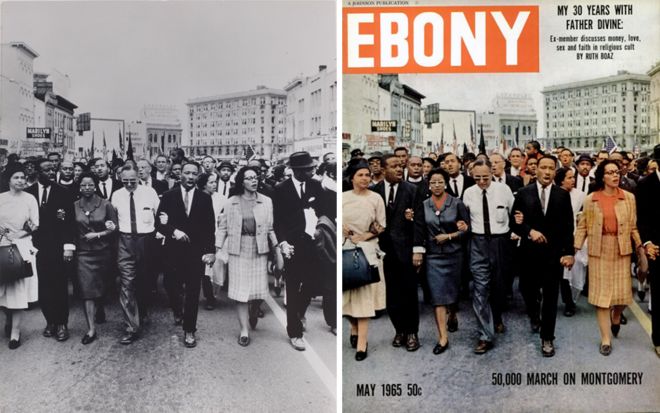 Sleet was born in Owensboro, Kentucky. He was editor of the school newspaper at Western High School, his alma mater. He graduated cum laude from Kentucky State College now Kentucky State University, a historically black college in 1947.  He went on to obtain a master's degree in journalism from New York University (NYU) in 1950.
He also studied at the School of Modern Photography where he furthered his photography skills. During this  time Sleet served on an all-black unit in World War II and was an assistant at a commercial operated studio. After his education at NYU he was a sport's journalist for the Amsterdam News in New York and then John P. Davis' magazine Our World.
Sleet began working for Ebony magazine in 1955. Over the next 41 years, he captured photos of young Muhammad Ali, Dizzy Gillespie, Stevie Wonder, Haile Selassie, Jomo Kenyatta, former Ambassador Andrew Young in blue leather jacket and jeans in his office at the United Nations, Ghana's Kwame Nkrumah, Liberia's William Tubman and Billie Holiday.
Although he was based in New York, Mr. Sleet spent a good deal of his career on the road, photographing virtually every black head of state in Africa, for example, and crisscrossing the South with Dr. King and other civil rights leaders.
Known for his perpetual optimism, his ever-present smile and his knack for making others smile even when they didn't feel like it, Mr. Sleet had such a gentle, engaging personality that he captivated the civil rights leaders and other black celebrities he covered. He gained the affection and esteem of many civil rights leaders, many of whom called on him by name.
On 9 April 1968, Moneta Sleet Jr made his way to the front of the Ebenezer Baptist Church in Atlanta, Georgia, as the funeral of Martin Luther King Jr was about to begin. He found a position that allowed him to see Coretta Scott King, the civil rights leader's widow, and the photograph he took of her won him a Pulitzer Prize.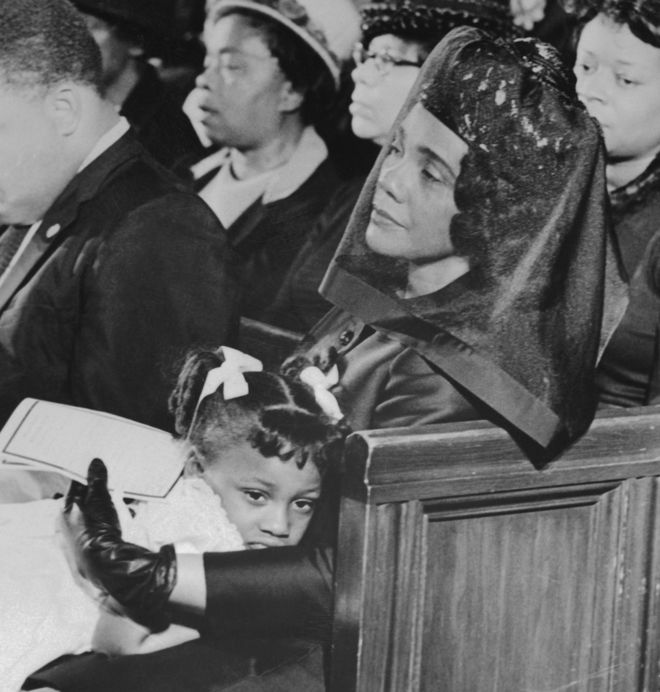 It almost didn't happen. Initially, no black photojournalists were selected to cover the funeral, but when word of this reached Mrs King, she insisted that the black media be represented. If Moneta Sleet was not allowed into the church, she is reported to have said, there would be no photographers at all.
The shot that won the following year's Pulitzer prize for feature photography shows Dr King's dignified, veiled widow clutching her youngest child's head to her lap, while the eyes of her daughter, five-year-old Bernice, gaze mournfully across the church.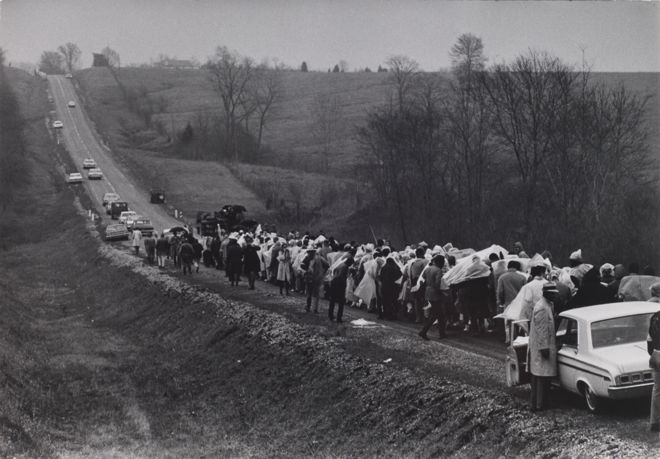 Sleet had come to know the Kings while covering the civil rights movement for Ebony. In his first year there, he covered the 1955 Montgomery bus boycott. He was on the ground for the 1963 march on Washington and the events in Selma, Alabama, in 1965.
He would walk up and down the marches capturing the now iconic images – he estimated he had actually walked 100 miles on the 50-mile march from Selma to Montgomery. He would also often find himself in the way of police batons, fire hoses and dogs.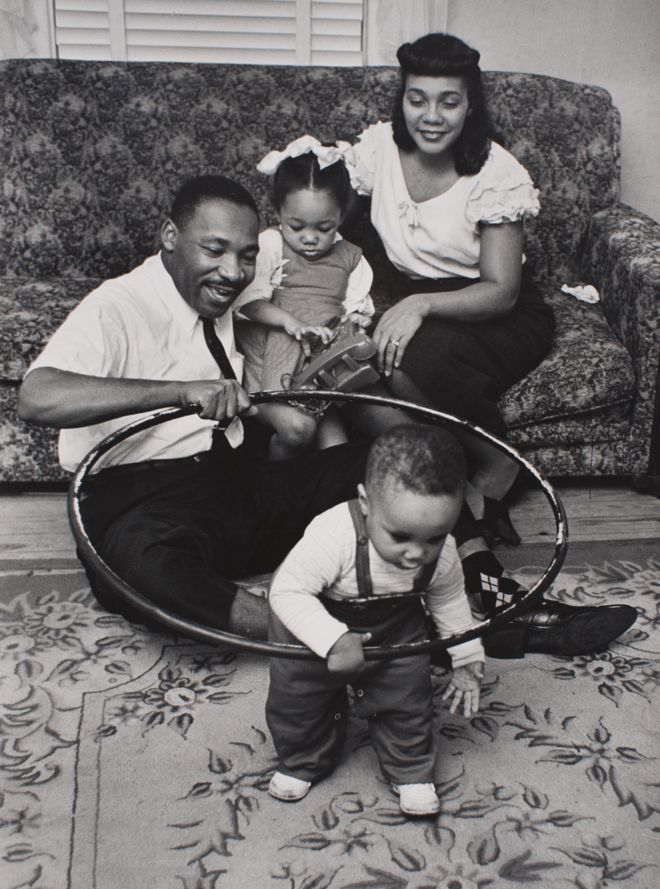 Sleet also accompanied Martin Luther King on his trip to Oslo to collect the Nobel Peace Prize in 1964, which led to a memorable encounter for Gregory in an airport VIP lounge.
While Moneta Sleet may be remembered now mostly for his images of the civil rights movement, in his 41 years at Ebony magazine he photographed almost every aspect of the black experience in the US. His early assignments for the Johnson Publishing Company, which owned Ebony, included photographing prison inmates on death row, a hospital in Harlem, and a beauty contest.